Home Royal Imperial Austria Stamp-ID 3144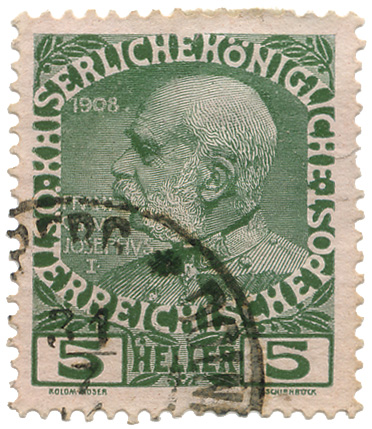 Franciscus Josephus - 1908
003144
Comments (latest first)
Trish2016-06-04 04:19:22
"I have this stamp and 10 others listed on your site. Wanted to know the value I noticed it said no copies but I have it. Thank you Trish"
Globalg2016-04-25 10:24:42
"Found this stamp, cant determine the value, anyone help pls "
Tati2015-01-05 15:57:15
"Hallo! I have this stamp in my colection. Can you tell me what value it has."
Sha2013-04-27 21:26:17
"I have the same stamp which I wish to sell. What is the value? "
More items from this postage stamp set
Title:
Labeled:

Franciscus Josephus I - 1908

Country:

Royal Imperial Austria / Royal Imperial Austria (Austria)

Year:

1916

Printed value:

10 Heller

Found copies:

1

Found set items:
3 (View set)
Stamp-ID:

3143

Stamp collection:

OldStamps

Comments:

10

Views:

8877

Online since:

2013-03-22

Artists:

Kolom | Moser | F. Schirnböck
Title:
Labeled:

Kaiser Franz Joseph I

Country:

Royal Imperial Austria / Royal Imperial Austria (Austria)

Year:

1913

Printed value:

10 Heller

Found copies:

0

Found set items:
3 (View set)
Stamp-ID:

3148

Stamp collection:

OldStamps

Comments:

3

Views:

6057

Online since:

2013-03-22

Artists:

Kolom | Moser | F. Schirnböck