Home East Germany Stamp-ID 2480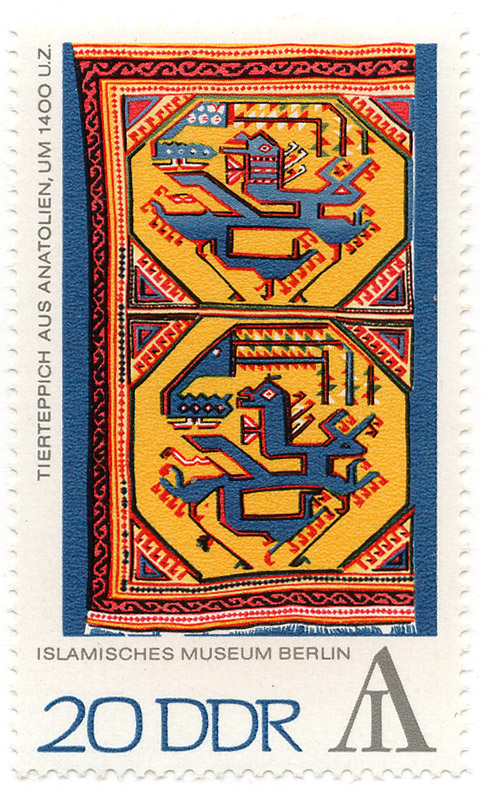 Islamisches Museum Berlin - Tierteppich aus Anatolien, um 1400 U.Z.
002480
Translation:

Islamic Museum Berlin - Animal carpet from Anatolia, around 1400 AD.

Country:

German Democratic Republic / East Germany (Germany) [Deutsche Demokratische Republik]

Publisher:

DDR

Year:

1972

Printed value:

20 Pfennig

Found copies:

0

Found set items:
4 (View set)
Stamp-ID:

002480

Stamp collection:

FriedrichF

Views:

4134

Comments

1

Related tags:
Environment | Events | Society | Buildings | Exhibitions | Art | Museum | Religion
Online since:

2012-03-30
Comments (latest first)
Jenn2015-11-29 06:10:47
"Good evening. I have been given a box of old stamps and currently researching them. The stamp I am responding about is the Islamisches museum Berlin 20 DDR stamp. Do you know more about it? I have another stamp labeled Agyptisches museum Berlin 10 DDR stamp that I am trying to find more about, can you help? Thank you."
More items from this postage stamp set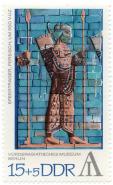 Title:
Labeled:

Vorderasiatisches Museum Berlin - Speerträger, Persisch, um 500 V.U.Z.

Country:

East Germany / German Democratic Republic / GDR (Germany)

Year:

1972

Printed value:

15+5 Pfennig

Found copies:

0

Found set items:
4 (View set)
Stamp-ID:

2478

Stamp collection:

FriedrichF

Comments:

0

Views:

3339

Online since:

2012-03-30
Title:
Labeled:

Ägyptisches Museum Berlin - Vogelfangszene, Ägyptisch, um 2400 V.U.Z.

Country:

East Germany / German Democratic Republic / GDR (Germany)

Year:

1972

Printed value:

10 Pfennig

Found copies:

0

Found set items:
4 (View set)
Stamp-ID:

2479

Stamp collection:

FriedrichF

Comments:

0

Views:

3295

Online since:

2012-03-30
Title:
Labeled:

Nationalgalerie Berlin - Max Lingner: Weintraubenverkäuferinnen, 1949

Country:

East Germany / German Democratic Republic / GDR (Germany)

Year:

1972

Printed value:

35+5 Pfennig

Found copies:

0

Found set items:
4 (View set)
Stamp-ID:

2481

Stamp collection:

FriedrichF

Comments:

0

Views:

3841

Online since:

2012-03-30