Home Korea (North Korea) Stamp-ID 3084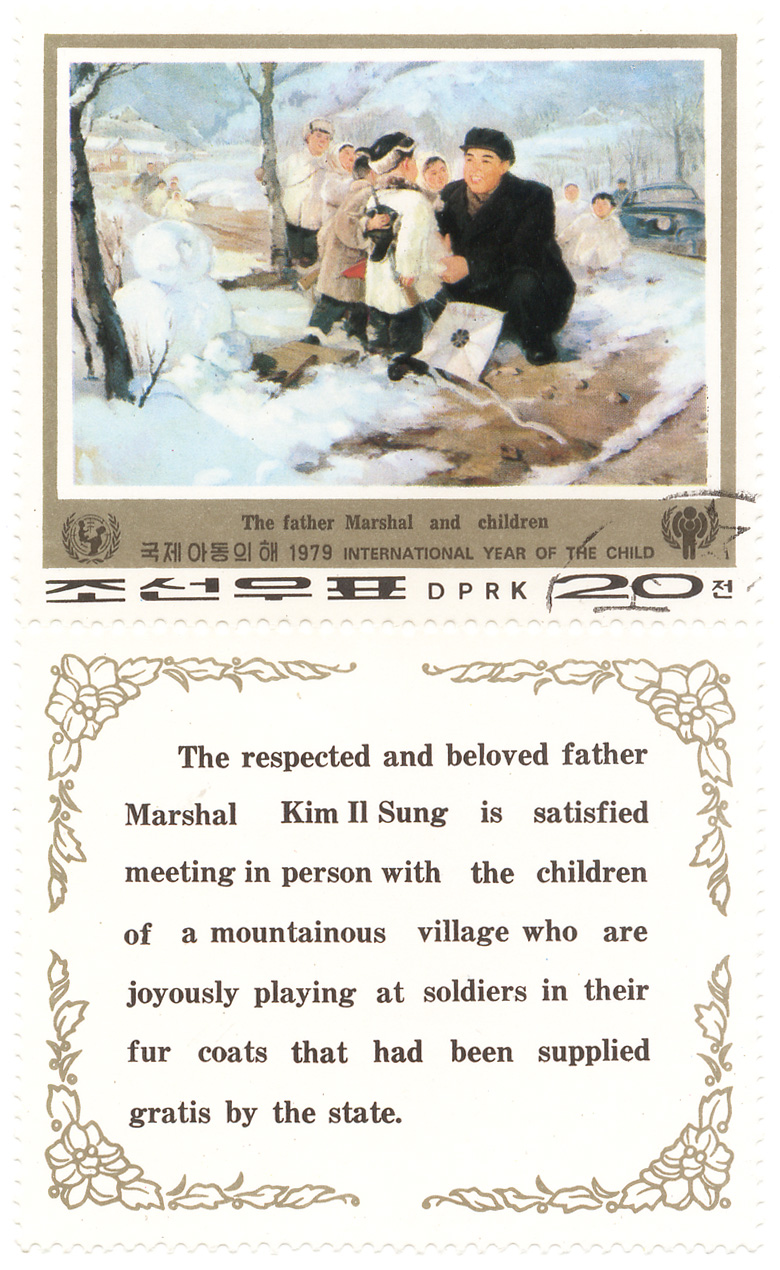 1979 International year of the child - The father Marshal and children - The respected and beloved father Marshal Kim Il Sung is satitsfied meeting in person with the children of a mountainous village who are joyously playing at soldiers in their fur coats that had been supplied gratis by the state.
003084
Comments (latest first)
Blueberry2015-06-26 17:08:32
"Hi, I have a copy of this stamp. Can you estimate how much does it worth? Thanks"
More items from this postage stamp set