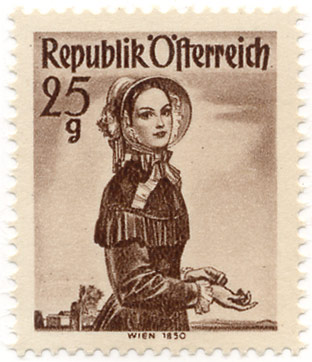 Wien 1850
001541
Translation:

Vienna 1850

Country:

Austria [Republik Österreich]

Year:

1948

Printed value:

25 g

Found copies:

0

Found set items:
10 (View set)
Stamp-ID:

001541

Stamp collection:

FriedrichF

Views:

5328

Comments

2

Related tags:
Society | People | Tradition and Handicraft
Online since:

2011-12-06
Comments (latest first)
Johannes2012-04-25 17:46:20
"I have one,too."
Alex2011-12-21 00:43:48
"Hello, I have this stamp in my collection and would like to know firstly how I can find out if it is an original (without consulting an expensive dealer), and secondly its value. If you can help please email me: alexpeters57@gmail.com Many thanks, Alex "
More items from this postage stamp set